Tuesday 6 December, 2022
Monday 28th November
Beautiful day.
Bertie had a productive night in the feed store. We know this because there was a pile of cat sick with a dead mouse in it this morning.
Tom had his annual visit to the vet. His teeth aren't fab, but they don't need work this year. He had them scaled and polished just a year ago.
Tuesday 29th November
I moved the ponies' electric fence. They do leave a tidy edge.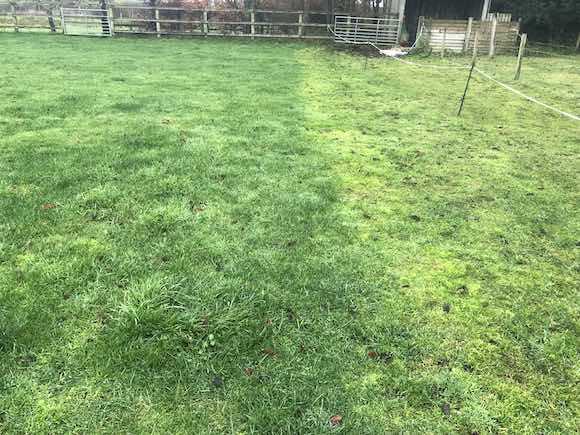 A tidy edge.