Posted: Sunday 6 June, 2010
I'm starting to get my plan together for this project.
The field margin will have to be cut vey short. It should really be scraped to remove all the grass but we'll see how we go. The field shelter has been cleared out and is great - and it have a pebble floor, good for hoof massage!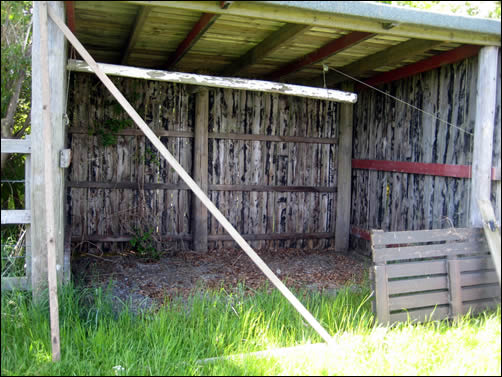 At the south end is a line of hawthorn - it would be great to let the horses through there but there's too much grass which can't be easily cut, so I think that will be sheep territory or maybe just a wildlife area. My only concern about the margins is the bunny holes - the soil is very sandy and the holes are well excavated. Large enough to accommodate a Tess, for example!!
I don't think we'll be doing a water hole this year - that will be a future development.
For now, my job is to get Smokey comfortable with the trailer.