Posted: Monday 19 May, 2008
We have a little patio area under the kitchen window; it faces south east. As well as a slabbed area, there's a bed about this by that. Last year, I had my "Three Sisters" bed there; this year, we've planted potatoes, with lettuce in between the ridges, eight tomato plants and a courgette. Plus a clump of catmint for Cassius.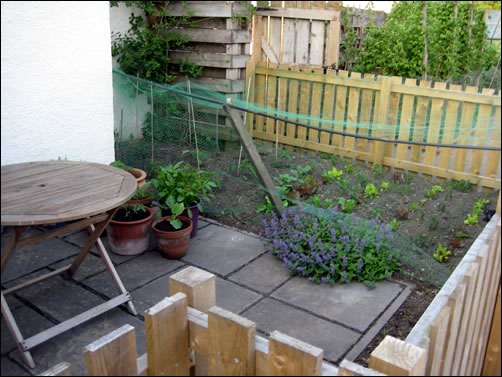 In pots, we've also got potatoes, which look lovely; tomatoes, cucumber and various herbs, including a lovely rosemary (naturally!) and a bay tree. There is a couple of pots of lavender and a small lilac, which is just coming into flower - when it does, the scent is absolutely beautiful. Finally, there is a pot of "rescued" strawberries, which are just starting to flower.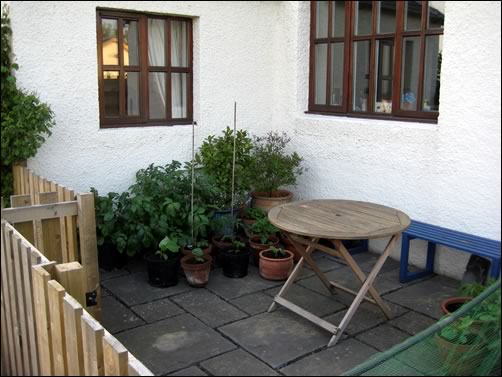 I'm really pleased with it - the rosemary, the chives, the potatoes and the catmint are flowering, lilacs, blues and pink. It's a lovely place to sit, especially in the morning when it gets the best of the sun. And it should be productive, too, hopefully.