Posted: Monday 23 March, 2009
Our new sheep shelter is almost finished. I think it looks great - it certainly won't blow away, for sure.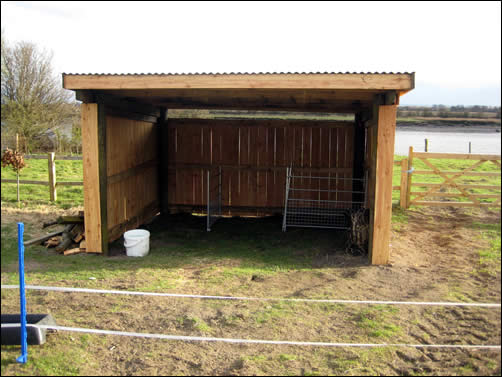 I'll bring my stable mats back this week and we'll get some straw for the pens. We also need to put up some tie rings, to secure the hurdles that we're using to make pens. No curtains, though.
The hens think it's great. The sheep, so far, have boycotted it and actually run past the entrance. However, if I put the trough in there, I'm sure they'll like it better!
From next week, I'm going to shut them in the shed at night so they'll be easier to keep an eye on. I don't really want to be scouring the field in the middle of the night for a lambing sheep!