Posted: Sunday 27 May, 2007
As if we didn't have enough "driving trials" of our own - we went to watch some yesterday at Hopetoun House. Horse driving trials are the driving equivalent of a three day event. Yesterday was the marathon - the cross country part. We didn't stay long - partly bacause I wasn't dressed for the cold and partly because we had so much to do here.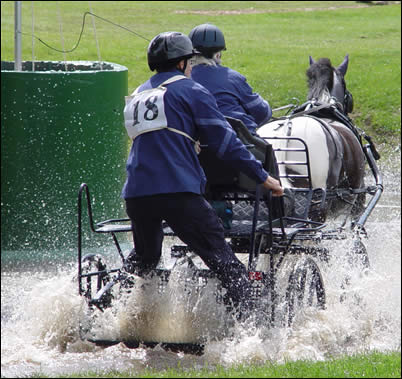 However, we did do a spot of Royal watching! We knew HRH Prince Philip, Duke of Edinburgh was one of the judges but when we spotted him on his Easy Rider moped, we had to do a double take. He's good value for 80+ - but he should really get a moped with an electric start - the kick start seemed a bit hard!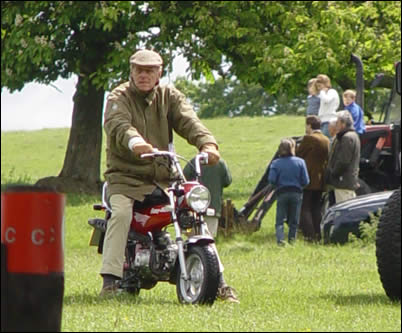 Dan took some nice photos - the tandem diving looks scary. I didn't realise how the front horse moved away from the vehicle until I saw the photos. He'll get them on soon.