Posted: Tuesday 20 February, 2007
The things that go on in suburbia on a weekend!
Our friends, Carol and Graham, have our Hobbes' brother and are keen to breed some pure Light Sussex chickens. A deal was struck whereby we would give them two of our Light Sussex hens, as mates for Hobbes' brother, and we would get two Black Rocks in return.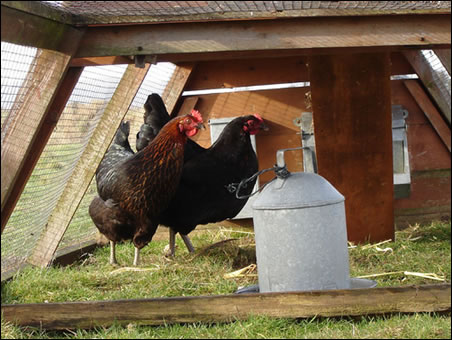 As agreed, Carol and Graham delivered the two Black Rocks on Saturday. Carol dropped by after work tonight to pick up the two Light Sussex - so Miss Green and Miss Purple have gone to a new home in the hills.
The two Black Rocks are laying away - I hope the two Misses don't let us down!! The Black Rocks have been in the wee ark until tonight when they will be added to the main flock. Hopefully, they will integrate without a problem.