Posted: Friday 9 July, 2010
Well, caravanners. Our new caravan was delivered today. It was wee bit nerve-racking, but it's in place and the Nissan clutch will hopefully recover.
As usual, things didn't go quite as planned. The caravan is 12' wide and 35' long. Our entrance gate is about 13' wide and Station Road is quite narrow, so things were always going to be tight. The situation wasn't helped when the tyre on the caravan blew as they boys were taking it off the trailer.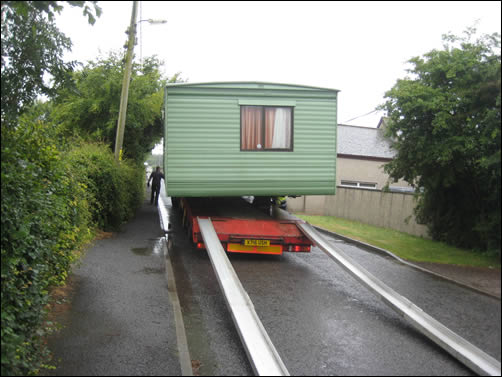 Fortunately, we had two joiners on site, so Mark and Gav helped, as did the driver of the 3663 delivery van which was prevented from delivering to the Army camp, because we were blocking the road. I suppose if things had got really bad, we could have called out the Army!
After much pushing and pulling, Dan got the Nissan hitched up and towed the caravan into the field. Where it got stuck. By another stroke of good fortune, our chums, Andrew and Janis, had dropped by to visit and their Mitsubishi Warrior made short work of pulling the caravan into position.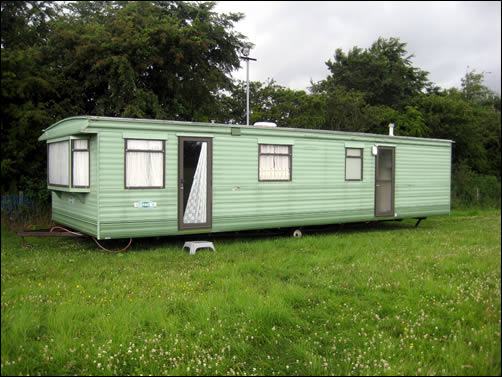 Hopefully in the next week or so, we'll get the gas system serviced, the water and power connected up and then it will be a real home from home. Although it's fourteen years old, it's in really good condition. And the beds are really comfy.