Posted: Friday 9 July, 2010
It's been a pretty quiet week. The joiners have finished removing the floors and external wall linings. They have managed to work around the staircase and the cornice in the hall, for which we are grateful.
The upstairs is framed and ready for the first fix electrical then the insulation, which is being delivered next Wednesday.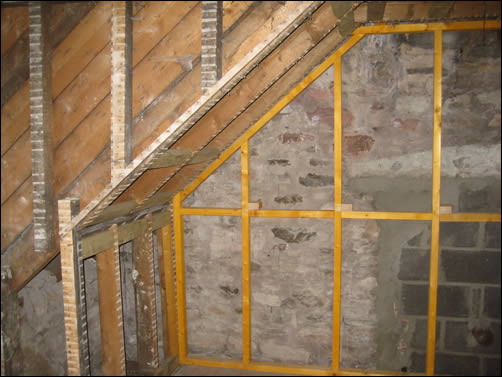 Today, Gav and Mark, the joiners, demolished the front porch. What an improvement! When they took it down, we could see the inscription in the stonework above the door confirming that the house was built in 1887.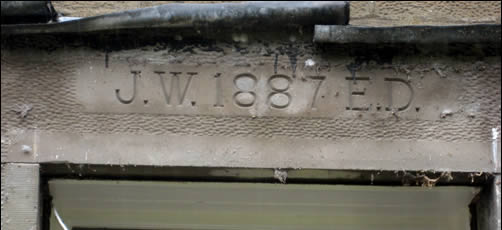 John and Dan had to clear all the wood away from the front of the house, take down the picket fence and remove a number of shrubs so that the builders can get in to pour the concrete floors next week. The picket fence was lovely but turned out to be rotten with woodworm, so it's on the fire.
It all looks like a bit of a bomb site, but at least the house is starting o go back together again. The new windows and front door are ordered and the kitchen units will be delivered before the end of the month - although we won't be quite ready for them then.
Things will slow up now as the tradesmen start to go off on holiday, but now we've got the caravan, it doesn't seem so bad.