Posted: Saturday 4 September, 2010
Leo is our new Ryeland tup. We bought him today at the Rare Breed Sale at Thainstone. He's a shearling from Raymond Aitken's Fetternear flock, so he's white. There were no registered coloured tups (and no coloured females at all) at the sale and I was anxious that I wasn't left with no tup, but believe me, he's not second best.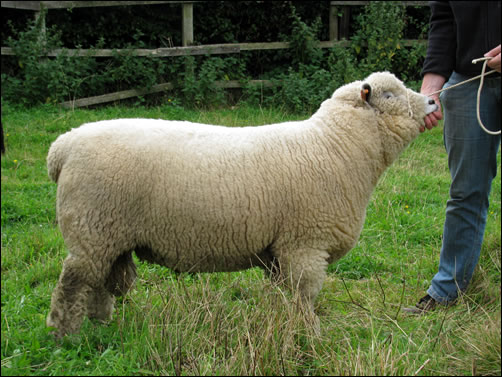 His maternal grandsire is Paithnick Tam, who is also Buddy's grandsire, on the male side. Paithnick Tam was breed Champion at the Royal Highland Show in 2005; Leo was 3rd in the shearling ram class at RHS this year and was Ryeland Champion today in the show that preceded the sale.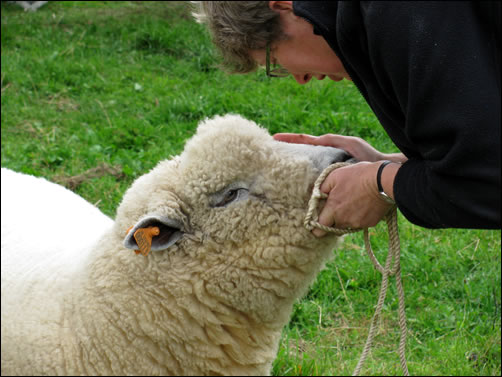 We didn't sell Buddy, in the end. The price was too low. To be honest, he's worth more as chops that what was offered for him today. There are a number of options available. We might take him to Carlisle, where there is likely to be a bigger coloured contingent; we will try to sell him privately, but failing that, we might buy a few commercial ewes and use him there. Or it's chops.