Posted: Sunday 18 November, 2007
Dan and I have just returned from a visit to Holland. The purpose of the trip was to visit the grave of my Uncle David, who was killed in May 1944 and is buried in the village of Brielle, near Rotterdam. It was an emotional journey, but I'm glad we made it.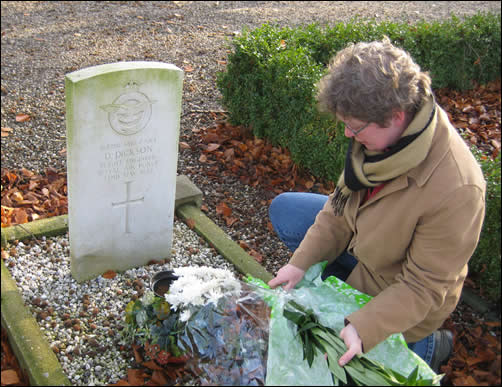 David was my mother's only sibling. He was 21 when he died, a Flight Engineer on Lancaster bombers. His plane was shot down on the way back from a raid and, although the crew managed to bail out successfully, David was shot by snipers on the way down. He was with the Dutch Resistance for a few days before he died, which is why he is buried in a village cemetery. Neither my grandmother or my mother ever made it to Holland, but I promised my mother I would go - and now I have.
David was an engineering draughtsman, so was in a reserved occupation but he'd always been fascinated by planes and so joined the RAF. Although it was a family tragedy and an awful waste of a young life, and whatever his motivation for joining up, I am thankful that he and other young men and women were prepared to go and do what they did, otherwise my life today would have be very different to what it is.
I'd like to do some research about David's war service. It's unlikely that any of his aircrew are still alive - they would be in their eighties now.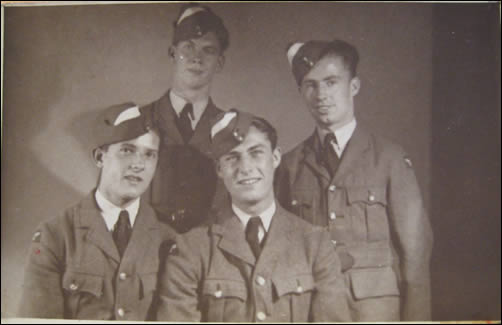 And I'd also like to know who Pieter was. Beside David's grave was a small stone bearing the inscription "Pieter 8-11-1944" - at least, I think that was the date. I'm not really sure where to start, but I'll give it a go.
Dan and I are planning to go back in February 2013, which would have been David's 90th birthday. Maybe I'll know who Pieter is by then, too.