Posted: Saturday 18 June, 2011
Dan and John bottled the stout this morning. I was given a sherry glass full to taste. It's quite nice, not as nice as the bitter, but it matures in the bottle apparently. The two of them are getting right into the homebrew.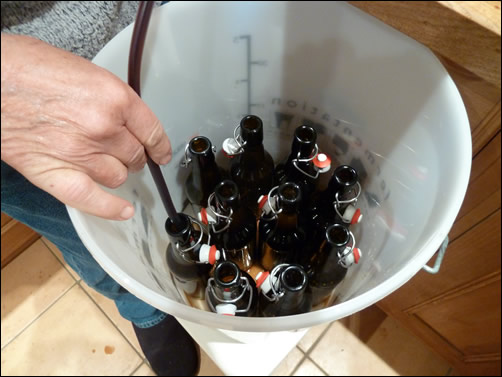 I like beer - in fact, much of the time, I'd choose it over wine (except champagne :-)).
We've found a good stand of elder on the golf course, so well away from traffic fumes. The flowers are almost ready to pick but we'll need a dry, sunny day so that they are fully open and dry. It's raining here just now so it won't be today.