Posted: Monday 25 April, 2011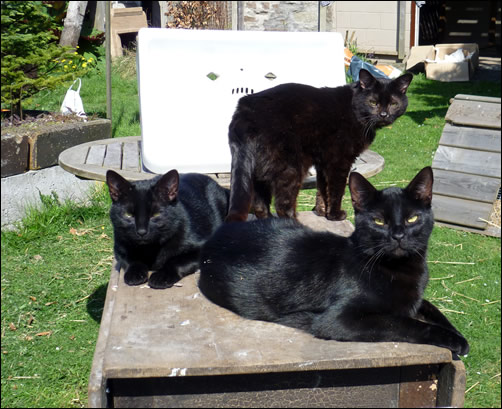 Unusual to have all three in the same place for any length of time, but they were enjoying the sun. Harry is closest to the camera, then Bertie, then Felix standing.
Felix seems not to have a kidney problem - all the tests have been fine and he's put on a wee bit of weight. Still waiting for the results of the urine bacterial culture to see if he has a UTI. Must be wos - worried owner syndrome.