Posted: Monday 28 March, 2011
Went out at 2am - nothing, went out at 6am, Juno has two white ewe lambs. Bang on time. She's had twins the last two years but always lost one, so I'm really glad all is well this time. Also glad they're ewe lambs, as we'll be keeping them for breeding and hopefully they'll have twins themselves.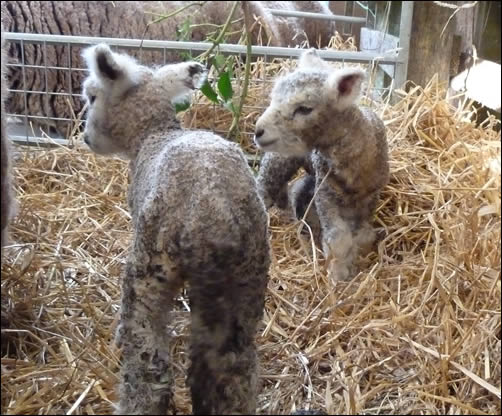 She's got plenty milk and both lambs were up. They will be Poppy and Pixie - it's a Ryeland "P" year.
Just of to check them again, then start feeding, then back to bed for a few zzzz.