Posted: Monday 12 November, 2007
We trimmed our sheeps' feet for the first time yesterday. It wasn't as traumatic as I expected - for anyone!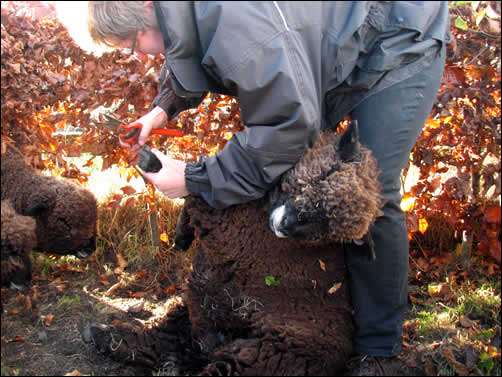 Ian, husband of Jane, who bred our shhep, came down to lend us the clippers and offer advice. He also brought the "purple spray" in case we got carried away. However, Jane and I had discussed this on the phone and agreed that we'd rather be cautious and trim more often than risk cutting too far.
Once we got the lambs caught and tipped over on their bottoms, they co-operated fully while I snipped away. I think I may have been a bit over-cautious but will have more confidence next time. I did two and Dan did one, so we both got a chance to try it.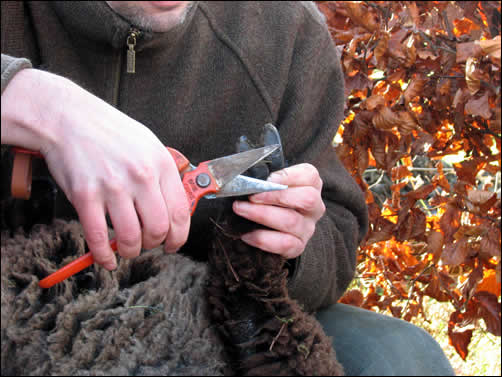 So we're going to invest in our own clippers, since we'll have sheep for a long time (hopefully).
Shearing next...