Posted: Monday 11 June, 2007
The courtyard garden has been an ongoing project for a couple of years (see entries from March 2005 and May 2006, Dan). It's an area to the west of the house that was slabbed but got a bit overgrown. I decided to turn it into a secluded courtyard garden, with a green and white theme. I lifted three areas of slabs to create flower beds.
The west boundary is hawthorn hedge, the east is the house wall, the north and south boundaries are fences on which white flowered climbers (Russian vine, which is a thug but gives the lush barrier I wanted, honeysuckle and a beautiful white flowered clematis called "Elizabeth".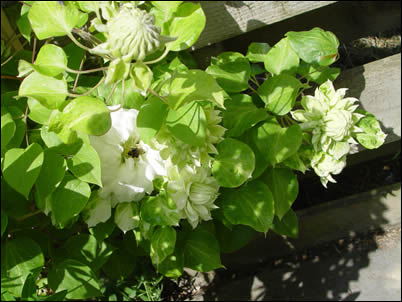 The other plants are white flowered, mainly, and there is a water feature, although the sound of the pump kind of overwhelms the sound of the water - I think it needs some attention!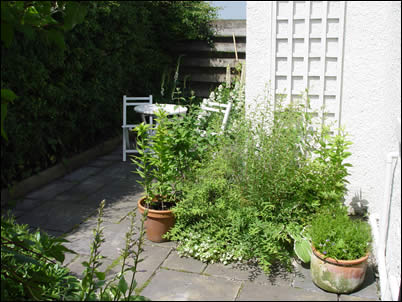 I like the courtyard, although I don't have time to sit in it a much as I hoped. Yet!
It will need some attention this year as some of the plants need moved and split, but hopefully I'll have more beds this year to split them into. But that's another story!