Posted: Sunday 20 March, 2011
While John was finishing the field shelter, Dan and I were preparing the lambing shed. I like to bring the ewes in at night at lambing time to make it easier to check them. The barn has good lighting now, so we built a large pen using the pallets that have been piled up since we got here and baler twine. It looks OK, I think. The floor is sand but I'll put some straw down too.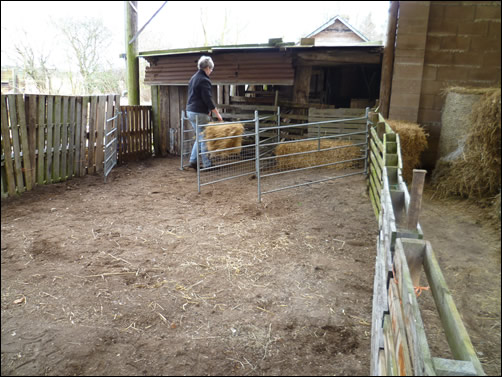 We've put up three small pens for lambed ewes. Tomorrow, I'll get my lambing box sorted out and then I think we're ready to go.