Posted: Sunday 14 March, 2010
Well, it's eight weeks and five days until we get the keys of our new place. It's exciting AND frustrating. Dan's folks are now living in their caravan in Dunning, which is lovely. We called yesterday and were so surprised to see a foot of snow in the fields. There's still snow on the Ochils, but it's taking a shift in the lovely Spring weather we've been having so far this month. I hope March isn't going to live up to the old saying and go out like a lion.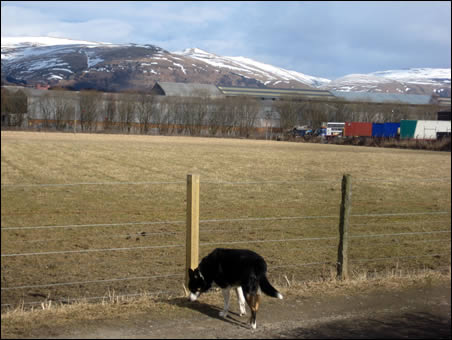 We keep list of lists; we're hoping to get in with the architect and builder next week. I just want to be doing SOMETHING, so I'm emptying the freezers. Makes for some interesting mealtimes as I hate waste.
We've decided not to plant the vegetable garden here. After reviewing the seed packets, much of what we grow can be sown in mid-May or later, so we'll just have to get our skates on when we get up there.
I've already tidied out the cupboards and drawers. I asked Dan last week if I should start taking down the pictures; he just looked at me over his laptop like I was mad.
And it'll get worse before it gets better.