Permaculture Magazine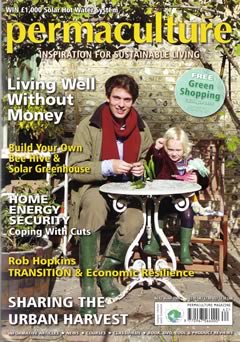 Subscriptions & prices
Permaculture - Inspiration for Sustainable Living is the flagship publication of Permanent Publications and has been in print since 1992.
It keeps you in touch with the cutting edge of the sustainability movement and every issue brings you the best ideas, advice and inspiration from people who are actually creating a better world.
Published quarterly, 80pp.