Garden Answers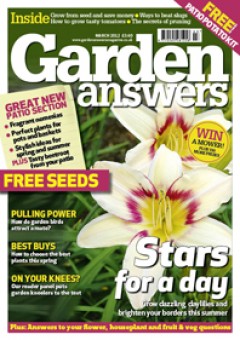 Subscriptions & prices
Garden Answers is the magazine that guarantees hands-on help for gardeners! Every month it brings you help and advice on flowers, fruit and veg - all in one magazine.
Garden Answers Magazine is the most practical gardening monthly and much more. It inspires, encourages and helps you to garden with a no-nonsense approach. You can trust our experts and our advice to help you get the most from your gardening hobby.
So whether you want beautiful borders, a thriving veg plot - or both - then Garden Answers will help you achieve them.
Every month it will inspire you with gardens to visit, in-depth looks at different plants and projects for your garden, plus tests on essential garden tools, answers to your gardening questions and great competitions, to help you get the most from your garden all year round.